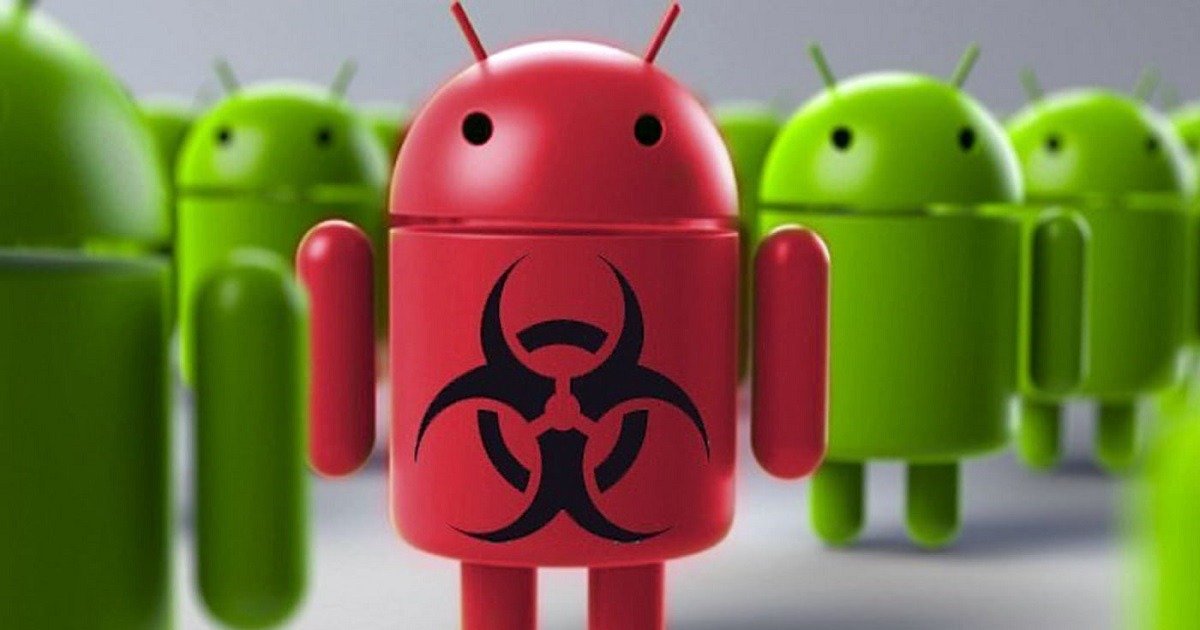 Remove já estas aplicações do teu Android antes que roube dados pessoais
Nas últimas semanas multiplicaram-se os relatórios a dar conta da presença de diversas aplicações na Play Store infestadas de malware. Infelizmente, o universo Android continua a ser fustigado por este fenómeno, um que devemos abordar novamente.
Desta feita, temos por base um relatório da página Dr. Web que identificou e expôs 101 aplicações maliciosas que ainda se encontram na loja de aplicações da Google. Com efeito, caso tenhas algumas das apps em seguida, deves removê-las já do teu smartphone.
Estas são as apps que deves remover já do teu smartphone Android
Chip Winner 2048
iSecurity – Virus Cleaner
Quick Loan Pro
Calculator Lock – Photos Vault
Pixel Battle
Ztime:Earn cash rewards easily
Pop Stone 2 – Match 3 Game
Gem Puzzle
Real Money:Play Games Earn
Vast VPN – Secure VPN Proxy
Fast Booster Box
Channel3
Make Money – Game Time
Woohoo – Real Cash Games
Earn Money: Squid Game
Cash Game: Money Puppy
LuckyYou
Hello VPN-Fast & Secure
Dong Bao
HotBuku-Alat Pembaca Novel Profesional dan Populer
Yeloli Princess Makeup
Mnogo Monet
Yeloli Princess Makeup
UangNyata:hasilkan & permainan
Fast Loan Plus
Crazy Christmas Tree
Pop Diamonds
Cash All – Earn real money
Merge snack-Overfood
Vegas Coin Pusher
Crazy Cut Money
Lucky Cashman-Real Money&Paid
Lucky Slots: Real Money& Spin
TappyCoins
Pet Connect – cute pets match
Lucky Coin Pusher -3D
Money Tree Garden
Chips Winner
Mega Win Slots
SuperFastVPN-UnlimitedVPN
Magical Pet:Pop Match
Neutral Solitaire
BTC Linked
Lucky Dog Videos
Hexa Link – 2248 Connect Puzzle
Ganho Casual
Bitcoin 2 Moon
Pop Pop Balls
Fruits Legend: Farm Frenzy
Fruit Bubble Smash
BTC Fall
Sweet Fruit Smash
Funny Hoop
Go Break
Step Going
Funny Block
Squid Gem
Lucky Cube Blast
Cube Master 3D
Merge Crazy Bal
Grand Win Solitaire
ChipWin To 21:Merge game
Bubble Shooter Hero
Bingo Day: Lucky to Win
Cookie Crush
Winning Slot : Mystic Pharaoh
HexaPop Link 2248
Dropping Balls
Crazy Magic Ball
Bird Linked
BigBang PopStar – Pongs Puzzle
Chain One Line
Jewels Crush Fever – Match 3 Jewel Blast
Tropical Fruit Blast
Bubble Spinner
Merge hexagon jewel – Match 3
Random Dice
Jelly Connect
Monster Link- Match Blast
Block Crush
Birds Merge
Idle Dinosaurs
Kitty Blast: Lucky Pet 2022!
Go Jump
Knife Master
Macaron Match
Crazy Cut Money
Mood to Pop
Smash King
Lucky Eggs – Win Big Rewards
A lista é longa, mas não deves deixar de a consultar para despistar a presença de alguma delas nos teus equipamentos Android. Caso tenhas alguma delas instalada, deves proceder imediatamente à sua remoção.
SpinOk é o spyware que continua presente ns Play Store
Em causa está o spyware SpinOk que, quando combinadas todas as instalações destas apps, registam mais de 400 milhões de downloads da Play Store. Portanto, podemos afirmar que este é um problema bastante disperso.
De acordo com os relatos, o SpinOk infiltra-se no smartphone das vítimas através de SDK´s de marketing, conseguindo passar despercebido até aos programadores. O seu objetivo é recolher informações sensíveis das vítimas.
Os seus alvos mais apetecíveis são os dados pessoais dos utilizadores e os seus ficheiros. Após a sua recolha, os dados são movidos para servidores externos com propósitos obscuros.
Ao contrário do que sucede noutros casos anteriormente revelados, a Google ainda não removeu estas aplicações da sua loja oficial, a Play Store. Significa que o espectro de vítimas poderá continuar a aumentar caso a empresa norte-americana não tome as medidas desejadas.
Com efeito, esta lista deva ser partilhada com os teus amigos e conhecidos para interromper o flagelo que se verifica. Essa é a melhor ação que deves tomar para que o SpinOk não vitime mais ninguém.
Editores 4gnews recomendam:
30 apps premium para Android agora grátis na Google Play Store
Asus confirma data de apresentação do Zenfone 10 e principais detalhes
Xiaomi 14 e Xiaomi 14 Pro terão direito a uma grande melhoria na sua câmara