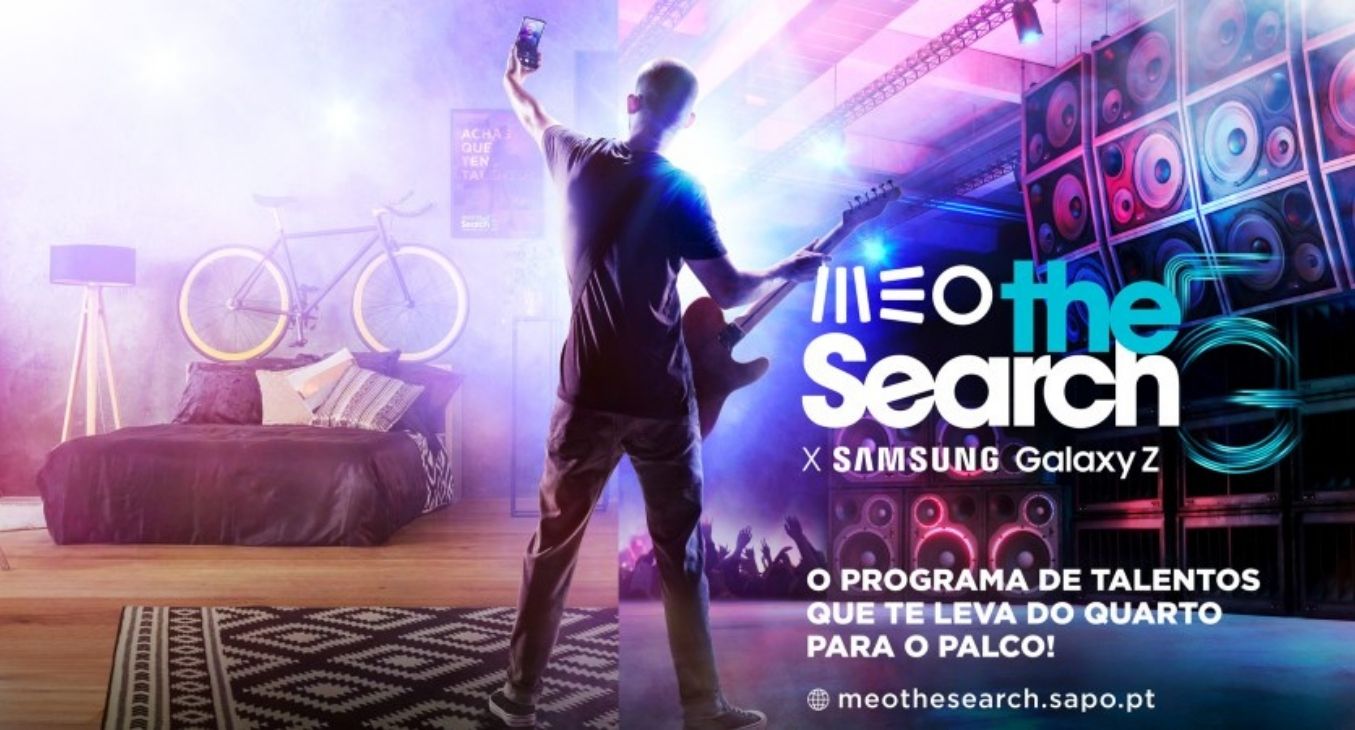 MEO e Samsung procuram talento musical em Portugal
A MEO e a Samsung juntaram-se e acabam de lançar um talent show digital para encontrar talentos musicais em Portugal.
O vencedor não só irá receber inúmeros prémios, como também terá a oportunidade de atuar na próxima edição do MEO Marés Vivas.
O MEO The Search by Samsung Galaxy Z é o nome desta iniciativa composta por seis etapas de seleção e uma grande final, tudo em apenas três meses.
Os concorrentes deverão apresentar a sua candidatura através de um vídeo e serão apurados 24 participantes que irão integrar uma shortlist.
Os vencedores desta primeira fase serão conhecidos numa apresentação que será transmitida no dia 14 de Outubro, nas plataformas digitais. Após a primeira fase, seguir-se-ão várias fases de apuramento, cada uma com um tema, das quais serão apurados os cinco melhores candidatos, que irão à final, em Novembro.
O painel de jurados do MEO The Search by Samsung Galaxy Z é constituído pelos músicos Bárbara Tinoco, Virgul e Filipe Survival. Nas seis etapas até chegar à grande final o júri terá outros convidados: Agir, Irma e Bárbara Bandeira, artistas da Sons em Trânsito, Mel Jordão, Miguel Sala da SEAT, Vera Fernandes da Rádio Comercial entre outros convidados surpresa. Alexandre Matos, CFO da Altice Portugal (e músico), será júri na final do concurso.
Para além de ter o privilégio de atuar no MEO Marés Vivas, o vencedor terá a possibilidade de gravar um disco, realizar dois videoclipes, 15 mil euros, um mês ao volante de um SEAT Ibiza, um Samsung Galaxy Z Flip 5G e 12 meses de serviço MEO.
O MEO The Search by Samsung Galaxy Z conta com o apoio da SEAT Portugal, o Millennium bcp e Super Bock. O SAPO e a Rádio Comercial são media partners, sendo a produção da empresa Livestreaming Portugal e a gestão musical da RedMojo.