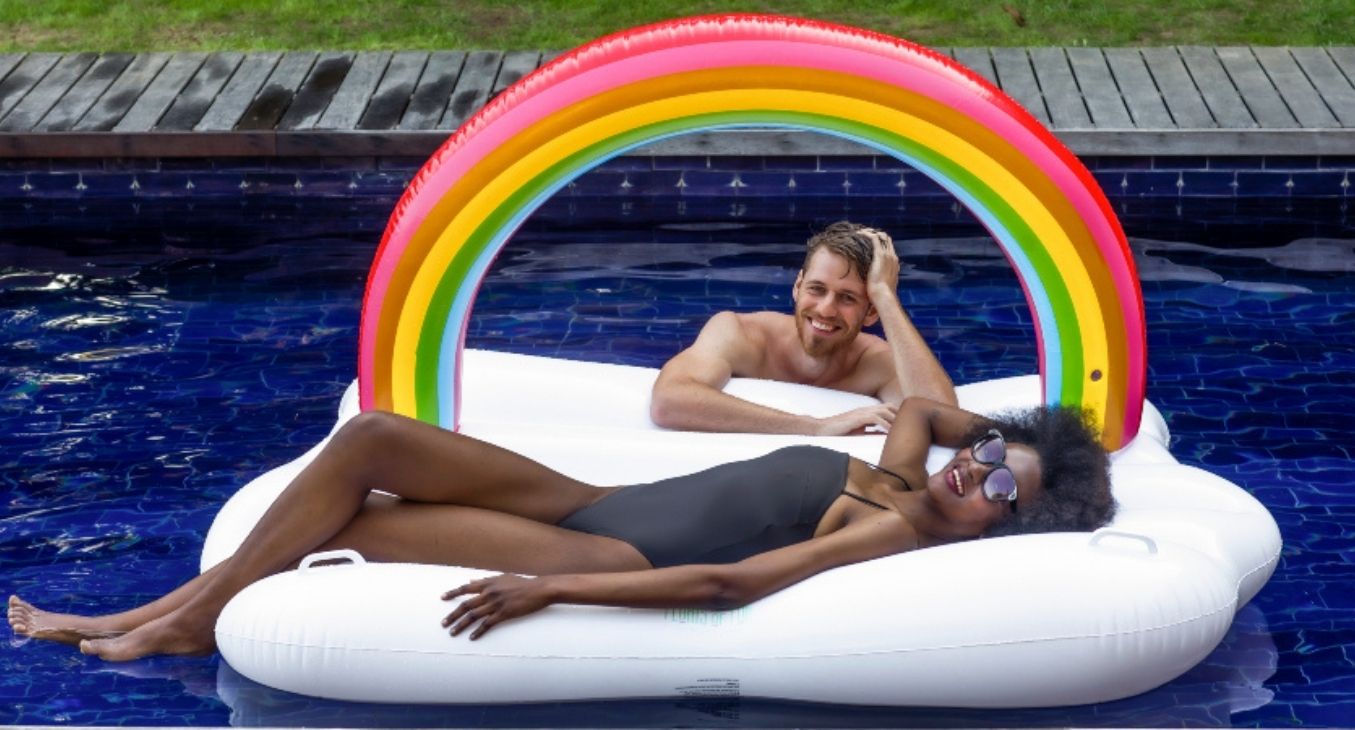 Insufláveis de luxo são da Float of Fun
Já chegaram os novos insufláveis luxuosos da marca Floats of Fun!
Esta marca portuguesa dedica-se a desenhar insufláveis para a piscina ou praia que são produzidas com base em padrões elevados de rigor e qualidade para dar resposta a um público exigente.
Em comunicado, a Floats of Fun diz inspirar-se no glamour e na joir de vivre da Era Art Deco, dando origem a momentos de prazer e alegria na água. Cisnes, asas de borboleta, conchas, arco-íris e unicórnios são algumas das formas que os insufláveis da insígnia assumem, sempre em tons suaves e metálicos. A colecção deste Verão inclui ainda donuts e uma chaise longue insuflável.
A Floats of Fun inclui um adesivo em cada um dos insufláveis que poderá ser usado em caso de furo, para poderes usufruir ao máximo do teu insuflável.
Esta medida surge também no âmbito da preocupação da marca com a sustentabilidade, que a leva, ainda, a apostar em materiais resistentes e recicláveis.
Quando os insufláveis chegarem ao fim das suas vidas úteis, poderão, por isso, ser reciclados ou, em alternativa, entregues num dos revendedores oficiais da Floats of Fun. Neste caso, os clientes recebem um desconto de 10% na compra de um novo artigo.
Os produtos da Floats of Fun – cujo catálogo inclui ainda sacos, pousa-cabeças, bonés e viseiras – podem ser encontrados online e num conjunto de revendedores a partir da próxima quinta-feira, dia 1 de Junho.