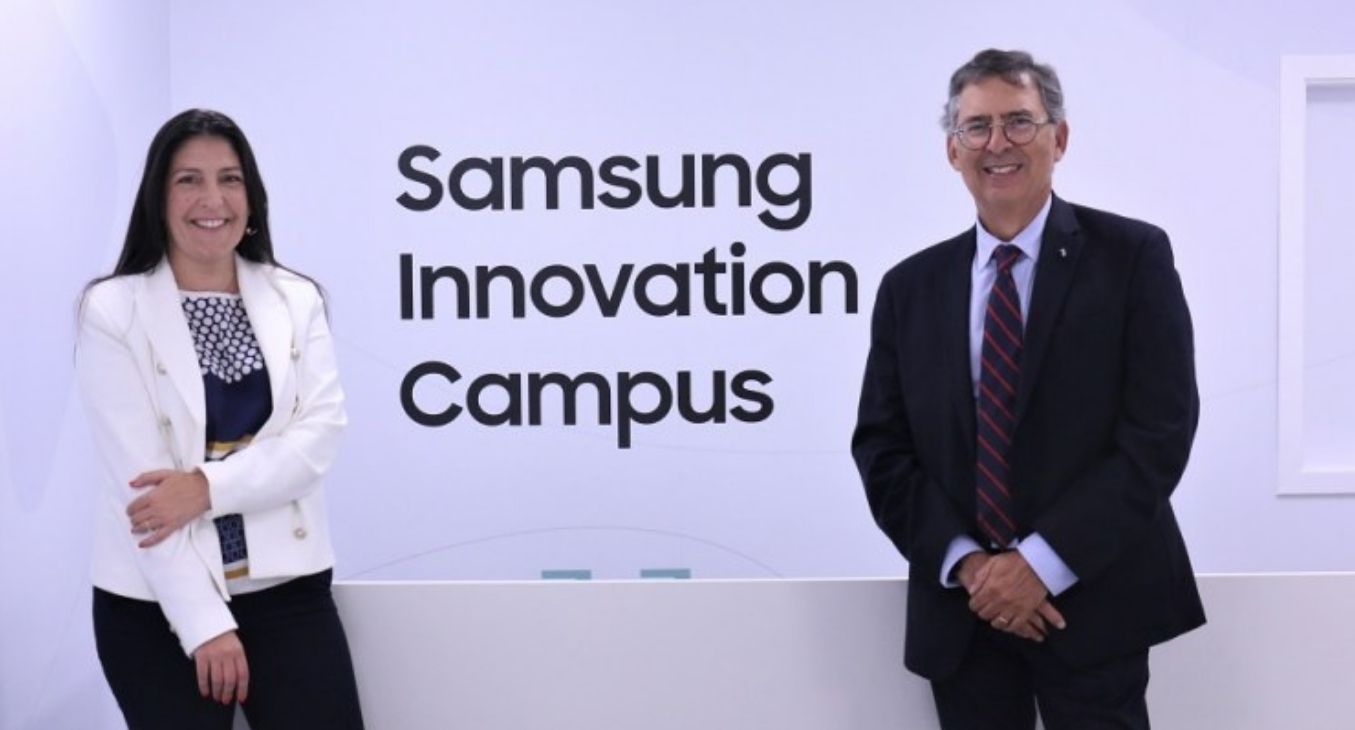 Samsung e FCT NOVA lançam curso de Inteligência Artificial
A Samsung Eelctronics e a NOVA School of Science and Technology | FCT NOVA anunciaram uma parceria que resulta num curso de inteligência artificial (IA).
A formação irá proporcionar a todos os alunos conhecimentos da tecnologia e «uma compreensão e experiência prática do processo de concepção, implementação e comunicação dos resultados de um projecto de IA», com a duração de 10 semanas.
A iniciativa faz parte do programa Samsung Innovation Campus que é dirigido a jovens adultos e que visa a educação em tecnologias emergentes. 
No curso, «os alunos irão aprender inteligência artificial e modelação a partir de uma base concreta de Matemática, incluindo probabilidade, estatística e álgebra linear», como também irão experimentar ferramentas de machine learning e resolver problemas reais através de exercícios práticos.
Composta por seis semanas de aulas, que terminam a 30 de julho e que decorrem durante a parte da manhã, de segunda a sexta-feira, a formação engloba ainda uma fase de projeto, em grupo e com a duração de quatro semanas, que decorrerá, por sua vez, de 30 de agosto a 30 de setembro.
Cláudia Rodrigues, head of marketing & communications da Samsung Electronics em Portugal, explica a importância desta parceria: « Sem dúvida que esta iniciativa reflete a visão da Samsung assente na tecnologia com propósito, neste caso, de tornar acessível uma  formação especializada para a valorização profissional e integração no mercado de trabalho nas áreas das Ciências e Tecnologia».
Virgílio Cruz Machado , director da NOVA School of Science and Technology | FCT NOVA, reforça ainda que o curso «é mais um passo que a faculdade dá no sentido de continuar a contribuir para uma formação de excelência, e na vanguarda da inovação tecnológica, permitindo que os líderes de amanhã estejam dotados de todas as ferramentas que necessitam para prosperarem».